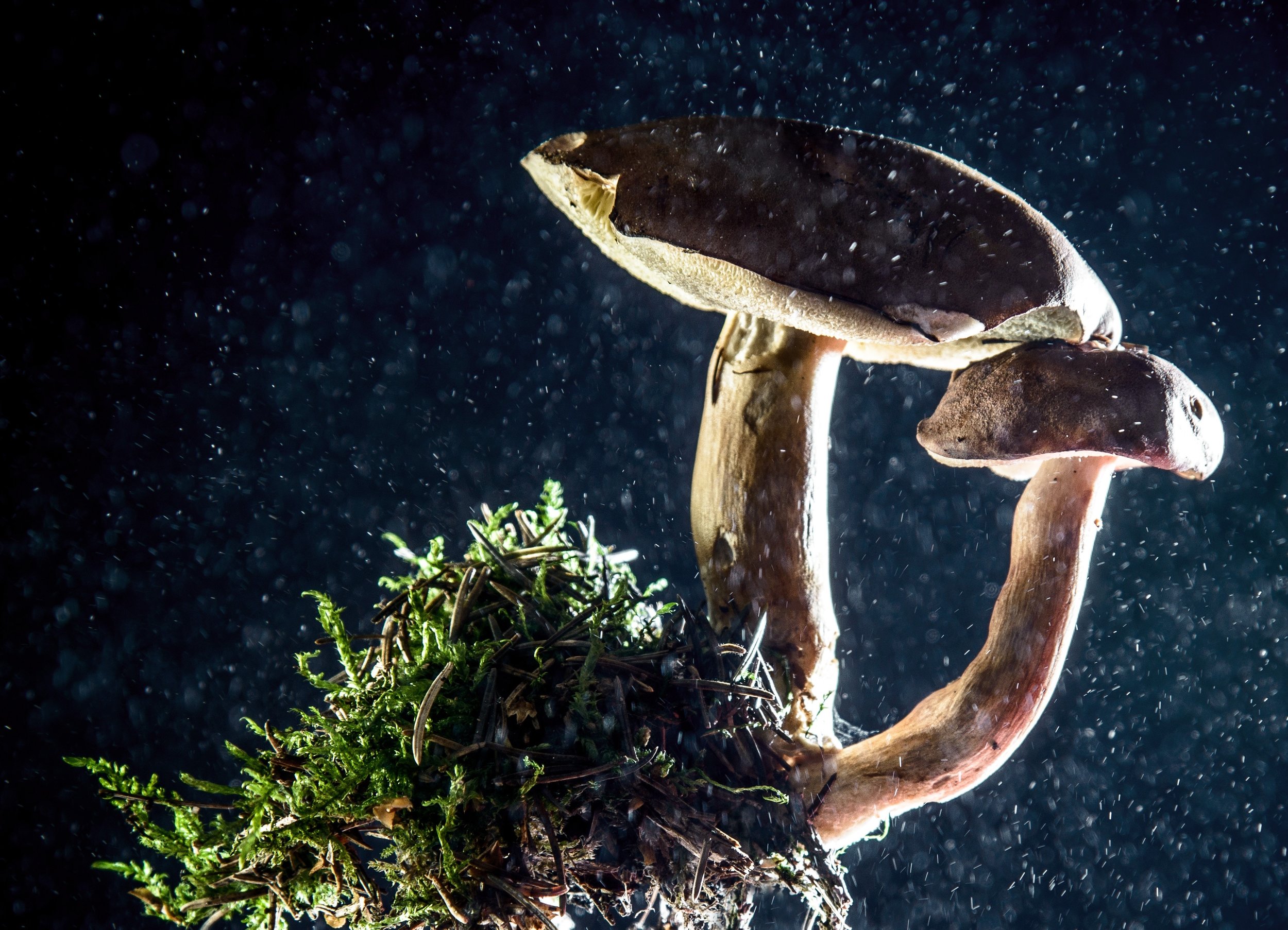 Aug 3 - Oct 27 at Swale House, Governors Island
visit us
Saturdays 11am - 5pm
Sundays 11am - 5pm
Aug 3 - Oct 27, 2019
Getting Here
House 15, Nolan Park, Governors Island
Just 15 mins by ferry from Lower Manhattan or Brooklyn Bridge Park. View Detailed Ferry Schedules
Intelligent fungi is a three month exhibition and workshop series to celebrate the fungal wisdoms and learn from fungi, our greatest teachers to build, nourish, and heal. Programming is free and open to all.
EXHIBITions
We invite you to take a self guided tour through the mushroom life cycle, watch mycelium running, or take a break at our Mycolibrary while appreciate some fungal arts and furniture.
WORKSHOPS & events
Get together with our guest mycologists, artists, citizen scientists, and interdisciplinary educators, get hands-on with water restoration, experiment with mushroom paper making, survey the mushroom species on Governors Island, and more.
research
Fascinated by fungal intelligence, we study the potentials of teaming with fungi to address the toughest environmental challenges and explore mycoremediation at community and personal levels.
Have a burning research question?
Current & Upcoming Programs
Propose a Public Program
Intelligent Fungi is a platform for fellow soil builders, educators, artists, designers, citizen scientists, mycologists to collaborate, experiment, and tell stories. We look forward to learning about your work!
Volunteer with Us!
We are an all volunteer team and need all types of help. Volunteering with us is a great way to learn from the fungal wisdoms while excising your talents and having fun. Join us. For the mycelium!
Make a donation
Your generous contributions allow us to support the work of our interdisciplinary educators, pursue experimental research projects, and keep our public programs public. All donations made to support Intelligent Fungi are tax deductible. No contribution is too small or too large.
A Big Thank You to Our Hosts
Check Out Our Neighboring Programs